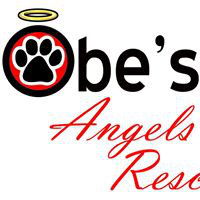 Obe's Angels Rescue
Dolores, CO
Obe's Angels Rescue is a 501c3 non-profit, No-kill dog rescue located in Dolores, Colorado. We are a small rescue saving dogs from high-kill shelters and caring for them until we can place them in their forever homes. Our primary focus is on the Pit Bull breed. Pit Bulls are a breed that is highly discriminated against and frequently euthanized in shelters across the nation.
Yes! All items that are donated to a Shelter or Rescue get discounted prices.
All Donations shipping to the lower 48 states receive free shipping.
Obe's Angels Rescue has already filled out their shipping address for your donation order. All orders ship directly from us to them. You and the organization will receive tracking information, so you both will know when your donated items are delivered!
Bunk Bed - Almond PVC - 40 x 25 - Vinyl - Burgundy
Progress: 0 / 10

$209.00
Kennel Bed - Walnut - 40 x 25 - Vinyl - Burgundy
Progress: 4 / 10

$84.00
Kennel Bed - Walnut - 44 x 27 - Vinyl - Burgundy
Progress: 2 / 10

$102.00
Kennel Bed - Walnut - 35 x 23 - Vinyl - Burgundy
Progress: 0 / 10

$79.00