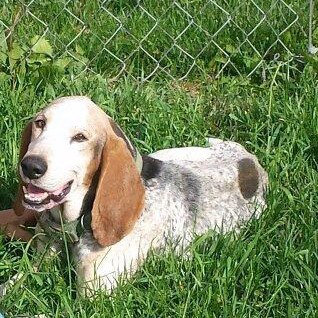 H.O.U.N.D. Rescue And Sanctuary - Helping Overlooked Unwanted Neglected Dogs
Findlay, OH
We work to place dogs into loving forever homes with responsible new owners. We also provide lifelong sanctuary to senior and unadoptable dogs. We rescue dogs from high risk pounds and shelters in order to save them from euthanasia. We also take in abandoned, unwanted and stray Dogs.
Yes! All items that are donated to a Shelter or Rescue get discounted prices.
All Donations shipping to the lower 48 states receive free shipping.
H.O.U.N.D. Rescue And Sanctuary - Helping Overlooked Unwanted Neglected Dogs has already filled out their shipping address for your donation order. All orders ship directly from us to them. You and the organization will receive tracking information, so you both will know when your donated items are delivered!
Kennel Bed - Almond - 40 x 25 - Vinyl - Royal
Progress: 6 / 10

$84.00
Kennel Bed - Almond - 44 x 27 - Vinyl - Royal
Progress: 5 / 10

$102.00
Kennel Bed - Almond - 40 x 25 - Vinyl - Royal
Progress: 0 / 10

$84.00
Kennel Bed - Almond - 44 x 27 - Vinyl - Royal
Progress: 0 / 10

$102.00
Kennel Bed - Almond - 40 x 25 - Vinyl - Royal
Progress: 0 / 10

$84.00
Kennel Bed - Almond - 44 x 27 - Vinyl - Royal
Progress: 1 / 10

$102.00