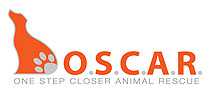 One Step Closer Animal Rescue
Andover, NJ
Our Rescue was created through the desire to save the lives of innocent animals. All of our members have a strong passion to save as many dogs and cats as we can, as well as a commitment to ensure great futures for all of the pets we rescue. One Step Closer Animal Rescue, Inc. in Hopatcong, New Jersey, is a non-profit rescue organization that saves dogs and cats from desperate situations. We rescue pets from overcrowded shelters where animals are euthanized due to lack of space. O.S.C.A.R. cares for these pets and gives them the loving care they deserve. We ensure that all pets in our care receive the proper veterinary attention and vaccinations, and that the animals are spayed/neutered. All of O.S.C.A.R.'s dogs and cats are great animals that deserve loving homes. In addition, OSCAR helps the local community with strays, re-homing animals, intake of NJSPCA abuse cases, and TNR (trap neuter release on feral cats). We strongly believe in working with the community to benefit animals now and in the future through our outreach programs.
Yes! All items that are donated to a Shelter or Rescue get discounted prices.
All Donations shipping to the lower 48 states receive free shipping.
One Step Closer Animal Rescue has already filled out their shipping address for your donation order. All orders ship directly from us to them. You and the organization will receive tracking information, so you both will know when your donated items are delivered!
Whoo-hoo, it appears One Step Closer Animal Rescue has reached their set donation goals!
Still need Kuranda donations? Reach out to us at

[email protected]

or 800-752-5308 to update your wishlist.

---

We also have a fundraising tool with our Partner Program. For more information or to register


---

To find other organizations in your area still in need of Kuranda donations