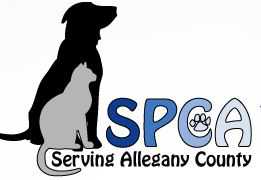 SPCA Serving Allegany County
Wellsville, NY
The SPCA's mission is to attend to the needs of the abandoned, neglected, and abused companion animals of Allegany County. Change is constant at the SPCA shelter. Animals in great need of care and compassion continually arrive as others are adopted out into their forever homes. The furry faces may change, but the need never goes away.
Yes! All items that are donated to a Shelter or Rescue get discounted prices.
All Donations shipping to the lower 48 states receive free shipping.
SPCA Serving Allegany County has already filled out their shipping address for your donation order. All orders ship directly from us to them. You and the organization will receive tracking information, so you both will know when your donated items are delivered!
This organization has not yet picked any wish list items.