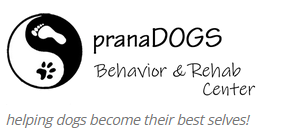 PranaDOGS Behavior & Rehab Center
Durango, CO
pranaDOGS, a 501c3, not-for-profit Canine Behavior & Rehab Center is a canine training facility located on 20 beautiful acres in the la plata mountains. We specialize in helping dogs who are transitioning between homes by teaching them to develop positive coping mechanisms.
Yes! All items that are donated to a Shelter or Rescue get discounted prices.
All Donations shipping to the lower 48 states receive free shipping.
PranaDOGS Behavior & Rehab Center has already filled out their shipping address for your donation order. All orders ship directly from us to them. You and the organization will receive tracking information, so you both will know when your donated items are delivered!
Kennel Bed - Almond - 40 x 25 - Vinyl - Smoke
Progress: 0 / 5

$84.00
Kennel Bed - Almond - 44 x 27 - Vinyl - Smoke
Progress: 0 / 5

$102.00
Kennel Bed - Almond - 35 x 23 - Vinyl - Smoke
Progress: 0 / 5

$79.00