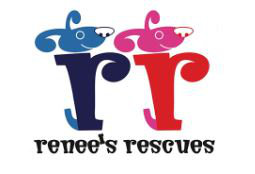 Renee's Rescues
Hockessin, DE
Renee's Rescues is a non-profit, dog rescue, specializing in the rescue and care of dogs and puppies saved from puppy mills. We are based out of Delaware, but we support rescue efforts across several states, with a particular focus in Lancaster, PA. Our short term goal is to rescue and safely adopt out as many puppy mill dogs and puppies as possible, and to ensure that they receive the loving homes they deserve. Our long term goal is to stop the practice of puppy mill breeding by supporting local legislation and rescue efforts that would increase awareness, provide stricter laws on breeding dogs, and provide stricter laws for animal safety and welfare. As an all volunteer non-profit organization, 100% of every penny raised in donations from this site goes directly to saving and caring for our dogs. We are a federally approved 501(c)(3) organization.
Yes! All items that are donated to a Shelter or Rescue get discounted prices.
All Donations shipping to the lower 48 states receive free shipping.
Renee's Rescues has already filled out their shipping address for your donation order. All orders ship directly from us to them. You and the organization will receive tracking information, so you both will know when your donated items are delivered!
Kennel Bed - Almond - 40 x 25 - Vinyl - Burgundy
Progress: 1 / 10

$84.00
Kennel Bed - Almond - 35 x 23 - Vinyl - Forest
Progress: 2 / 10

$79.00
Kennel Bed - Almond - 25 x 18 - Vinyl - Forest
Progress: 5 / 10

$68.00
Kennel Bed - Almond - 30 x 20 - Vinyl - Forest
Progress: 2 / 10

$73.00
Kennel Bed - Almond - 40 x 25 - Vinyl - Forest
Progress: 1 / 10

$84.00
Kennel Bed - Almond - 50 x 36 - Vinyl - Forest
Progress: 1 / 10

$137.00