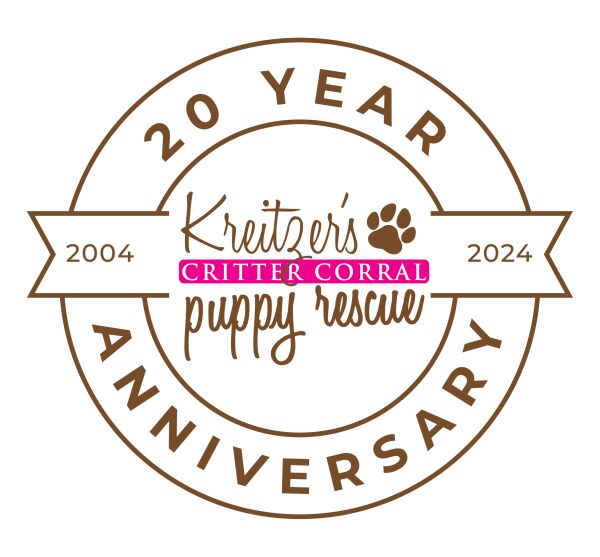 Kreitzer's Critter Corral Puppy Rescue
Kannapolis, NC
To provide a safe & loving environment for puppies,
pregnant female dogs and female dogs who have recently given birth.
Educate people on the importance of spaying & neutering their pets,
making sure their pets are kept current on shots, heart-worm and flea preventative.
We help people to understand that pets are not disposable.
They are to be members of the family and not thrown away.

Kennel Bed - Almond - 30 x 20 - Vinyl - Forest
Progress: 4 / 10

$68.00
Kennel Bed - Almond - 35 x 23 - Vinyl - Burgundy
Progress: 4 / 10

$74.00
Kennel Bed - Almond - 40 x 25 - Vinyl - Navy
Progress: 4 / 10

$79.00
Fleece Blanket - 35 x 23 - Oatmeal
Progress: 7 / 10

$27.00
Cat Tower - Almond - 2 Nest - Vinyl - Smoke
Progress: 0 / 10

$85.00
Bed - Silver Aluminum - 44 x 27 - Vinyl - Navy
Progress: 0 / 10

$129.00
Fleece Blanket - 44 x 27 - Oatmeal
Progress: 0 / 10

$31.00