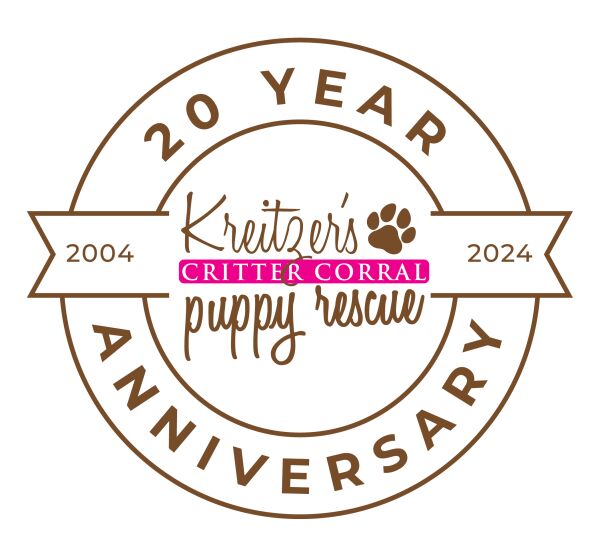 Kreitzer's Critter Corral Puppy Rescue
Kannapolis, NC
To provide a safe & loving environment for puppies,
pregnant female dogs and female dogs who have recently given birth.
Educate people on the importance of spaying & neutering their pets,
making sure their pets are kept current on shots, heart-worm and flea preventative.
We help people to understand that pets are not disposable.
They are to be members of the family and not thrown away.

Yes! All items that are donated to a Shelter or Rescue get discounted prices.
All Donations shipping to the lower 48 states receive free shipping.
Kreitzer's Critter Corral Puppy Rescue has already filled out their shipping address for your donation order. All orders ship directly from us to them. You and the organization will receive tracking information, so you both will know when your donated items are delivered!
Kennel Bed - Almond - 30 x 20 - Vinyl - Forest
Progress: 4 / 10

$73.00
Kennel Bed - Almond - 35 x 23 - Vinyl - Burgundy
Progress: 5 / 10

$79.00
Kennel Bed - Almond - 40 x 25 - Vinyl - Royal
Progress: 5 / 10

$84.00
Fleece Blanket - 35 x 23 - Oatmeal
Progress: 7 / 10

$30.00
Cat Tower - Almond - 2 Nest - Vinyl - Smoke
Progress: 0 / 10

$89.00
Bed - Anodized Aluminum - 44 x 27 - Vinyl - Royal
Progress: 0 / 10

$142.00
Fleece Blanket - 44 x 27 - Oatmeal
Progress: 0 / 10

$34.00