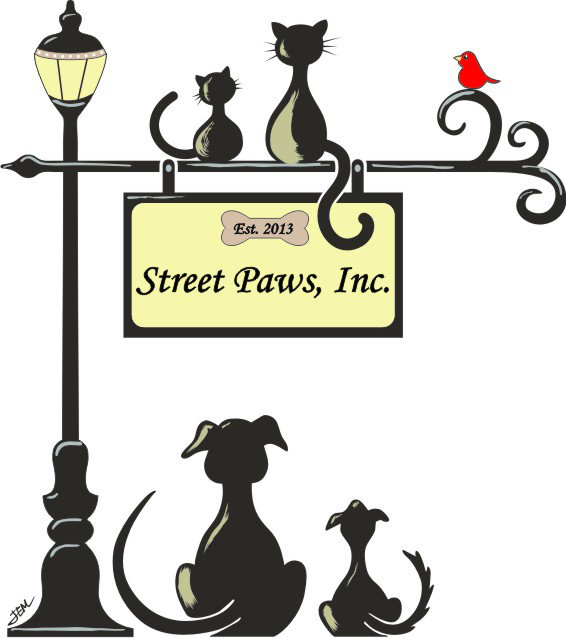 Street Paws
Locust Grove, GA
We work to reduce animal population through spay/neuter. Promote responsible pet ownership including vaccinations and humane education and seek suitable homes for unwanted and neglected animals. The purpose of Street Paws is to work with local county animal control shelters, county government and other animal groups for the prevention of cruelty to animals, the relief of suffering among animals, including the reduction of animal overpopulation through spay/neuters and publicizing the benefit thereof; promote responsible pet ownership including vaccinations, improve the lives of animals living on the streets, provide humane education to the citizenry and foster a healthy relationship between people and animals. Street Paws shall assist to house homeless, neglected and abused animals, provide veterinary care, seek suitable homes for animals without owners; support local shelters to maximize reclaims, adoptions and foster opportunities, to reduce euthanasia, transfer animals to other licensed animal rescue groups; and provide euthanasia when necessary. These animals are surrendered or given to Street Paws, Inc. by their owners, animal shelters, Humane Societies, and other persons. Street Paws is out on the streets daily taking a progressive, proactive approach to establishing a permanent resolution to the stray companion animal problem through dedicated rescue efforts, sheltering, community outreach programs, education, collaborations, and the encouragement of responsible pet guardianship.
Yes! All items that are donated to a Shelter or Rescue get discounted prices.
All Donations shipping to the lower 48 states receive free shipping.
Street Paws has already filled out their shipping address for your donation order. All orders ship directly from us to them. You and the organization will receive tracking information, so you both will know when your donated items are delivered!
Cat Tower - Almond - 5 Nest - Vinyl - Smoke
Progress: 0 / 10

$168.00
Cat Tower - Walnut - 5 Nest - Vinyl - Smoke
Progress: 0 / 10

$168.00
Cot - Kitty- Textilene - Birch
Progress: 0 / 2

$40.00
Kennel Bed - Almond - 40 x 25 - Vinyl - Smoke
Progress: 0 / 2

$84.00
Kennel Bed - Almond - 35 x 23 - Vinyl - Smoke
Progress: 0 / 2

$79.00
Kennel Bed - Almond - 30 x 20 - Vinyl - Smoke
Progress: 0 / 2

$73.00
Fleece Blanket - 25 x 18 - Oatmeal
Progress: 0 / 2

$25.00
Fleece Blanket - 30 x 20 - Oatmeal
Progress: 0 / 2

$28.00
Fleece Blanket - 40 x 25 - Oatmeal
Progress: 0 / 2

$32.00
Fleece Blanket - 35 x 23 - Oatmeal
Progress: 1 / 2

$30.00
Cat Bed - Almond PVC - 21 X 15 - Vinyl - Smoke
Progress: 0 / 2

$40.00