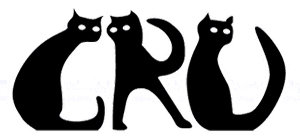 Cats R Us
Gambrills, MD
Cats R Us (CRU) is a Non Profit 501(c)3 cat and kitten rescue organization in the Annapolis, Maryland area whose focus is educating communities about non-lethal and humane care of community cats; controlling the community cat population through TNR (Trap, Neuter, and Return); and the promotion of low-cost community spay/neuter clinics and initiatives. TNR means community cats are humanely trapped, vaccinated, sterilized, and ear-tipped (for identification) by veterinarians.
Yes! All items that are donated to a Shelter or Rescue get discounted prices.
All Donations shipping to the lower 48 states receive free shipping.
Cats R Us has already filled out their shipping address for your donation order. All orders ship directly from us to them. You and the organization will receive tracking information, so you both will know when your donated items are delivered!
Cat Bed - Walnut PVC - 21 X 15 - Vinyl - Burgundy
Progress: 4 / 10

$40.00
Cat Tower - Walnut - 5 Nest - Vinyl - Burgundy
Progress: 0 / 10

$168.00
Cat Tower - Walnut - 6 Nest - Vinyl - Burgundy
Progress: 0 / 10

$194.00