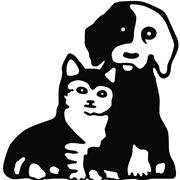 Pet Adoption Fund
Canoga Park, CA
Incorporated in 1983 in the state of California as a 501 (C) (3) a Non-Profit organization, Pet Adoption Fund (PAF) is proud to be an all breed, No-Kill, Cat & Dog rescue and adoption organization, located in the city of Canoga Park, Los Angeles county, CA. PAF is staffed primarily by volunteers, and exist solely on donations. Since inception, PAF has helped shelter, rehabilitate, and find happy homes for the thousands of dogs and cats rescued from high kill shelters, and from owners who could no longer care for their companion animals.
Yes! All items that are donated to a Shelter or Rescue get discounted prices.
All Donations shipping to the lower 48 states receive free shipping.
Pet Adoption Fund has already filled out their shipping address for your donation order. All orders ship directly from us to them. You and the organization will receive tracking information, so you both will know when your donated items are delivered!
Kennel Bed - Almond - 25 x 18 - Vinyl - Burgundy
Progress: 2 / 10

$68.00
Kennel Bed - Almond - 30 x 20 - Vinyl - Burgundy
Progress: 4 / 10

$73.00
Kennel Bed - Almond - 35 x 23 - Vinyl - Burgundy
Progress: 3 / 10

$79.00
Kennel Bed - Almond - 40 x 25 - Vinyl - Burgundy
Progress: 5 / 10

$84.00
Kennel Bed - Almond - 50 x 36 - Vinyl - Burgundy
Progress: 0 / 10

$137.00